Well, as another year draws to a close. It conjures up many memories of the last few months. Not the best year for me, but knowing what others have had to endure this year, I have absolutely nothing to complain about. I am a very lucky person!
This has been a year full of major events! I am not going to recap them all here. But the presidential election here in the US, and the earthquake in Japan are the two biggies for me. This last earthquake on Dec. 7, 2012 was not nearly as big as the one on April 7, 2011. But it reminded me of how small we humans are compared to the awesome power of Mother Nature.
There are some things controlled by people, and some things that people can never control. As I have grown older it all seems to have become so perfectly clear. We humans always knew we could not control mother nature, but with the effects of global warming, who would have thought that humans might bring about our own destruction? Just too ironic in so many ways.
I have always enjoyed all modern technology, I might not have embraced it as vigorously as some. I do have a cell phone, but I do not carry it with me unless I am going on a trip. It does not have all the bells and whistles, and it does not control my life in any way.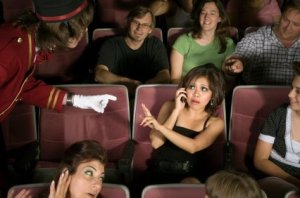 I think you can see from these photos, that people really need to learn how to turn off their phones, and spend a little time in the real world. They need to look up, look around take a deep breath of fresh air, and thank the creator for another beautiful day.
Of course I am in my sixties, so for example my youngest grandson knows nothing else, and without help he will think this is the norm. Children don't go outside and play anymore. Scary shit. Sorry for the language, but sometimes it's necessary. And I haven't even mentioned driving and texting or talking while on a cell phone!
ORLANDO, FL, April 12, 2012
/24-7PressRelease/
-- According to a study released by the National Safety Council in January 2010, a staggering 28% of all car accidents in the United States are caused by drivers using cell phones. The vast majority of those crashes, 1.4 million annually, are caused by cell phone conversations, and 200,000 are blamed on text messaging, according to the report from the council, a nonprofit group recognized by congressional charter as a leader on safety in the United States.
Don't get me wrong. I am NOT putting down cell phones! But there is a time and a place, and it's not while you are driving! I think they have become miniature Computers and they truly are awesome. But at the same time, it's very easy to see that millions, yes I said millions of people in this day and age are totally addicted to their cell phone. They have more of a relationship with the phone, than they do with a person standing, setting, or walking beside them.
Get outside……………….take a walk! Better yet, take your dog for a walk…………………………………………….
In any of these photos do you a cell phone? My message is simple and I keep hoping that eventually people will begin to realize that their world does not exist here:
There is a big beautiful world out there, and you need to spend some time in it. Mother Earth is in trouble and she needs your help! You see my generation played outside all day, and we still had trouble getting home before dark. Can you believe that? It's true. You are a human being, you came from mother earth, and you need to spend some time with her. Because your visit here is very brief, and if you miss out…………………………….????
Have fun peeps. Life is short, get out their and enjoy! Happy Holidays to you and yours…………with love always……………….bj aka beeg p.s. the pup I took over to my neighbors? They kept her, and her name is Penny!